Checking Your Cal State Apply Associate Degree for Transfer Status
Last updated
Application Statuses
Applicants are responsible for monitoring the status of an application, including any required documentation. Campuses will correspond with you directly via email regarding any required documents.
To help you keep track of your application and all materials, click Check Status at the top of the application dashboard. You can find information about:
Your overall application status
Official test scores receipt
Programs status
Recommendations status
ADT verification status
Check Status page, application statuses

Check Status page, recommendations and official test scores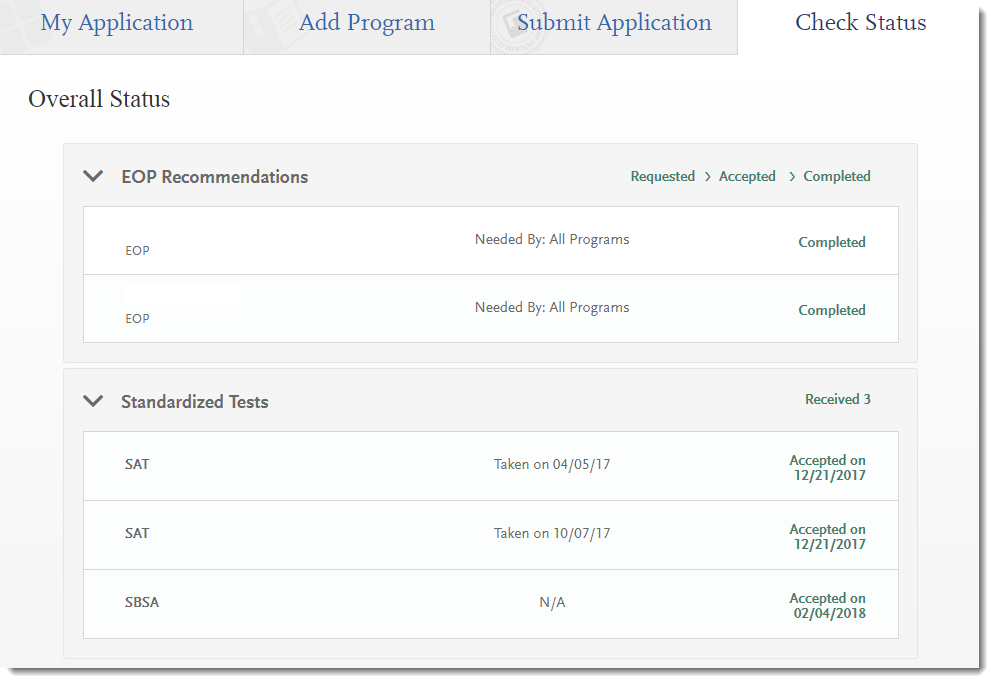 Check Status page, ADT verification status
Keep in mind that it takes five business days from the date of receipt to post official test scores to your application. Recommendations are immediately updated once received from your recommender.
Your application status may be:
In Progress
Your application has not yet been submitted or you haven't paid the application fee.
Received
Your application has been submitted.
Complete
Your application payment has been successfully submitted and your application is available to your programs. This is your application's final status.