Starting Your Application
Last updated
When you first log into your SlideRoom account, a list of all the currently available programs appears. You can use the filters to find a program you are interested in. Once you locate the program that you want, click on it to view its listing.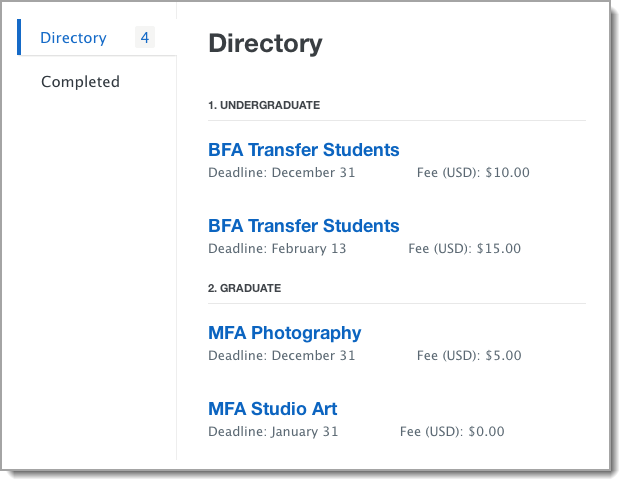 The listing shows all of the requirements for the program you selected. To begin your application, click Begin Application to start applying.
Before you start your application, fill out your profile and click Continue to Application. This information will be used for all of your applications through SlideRoom.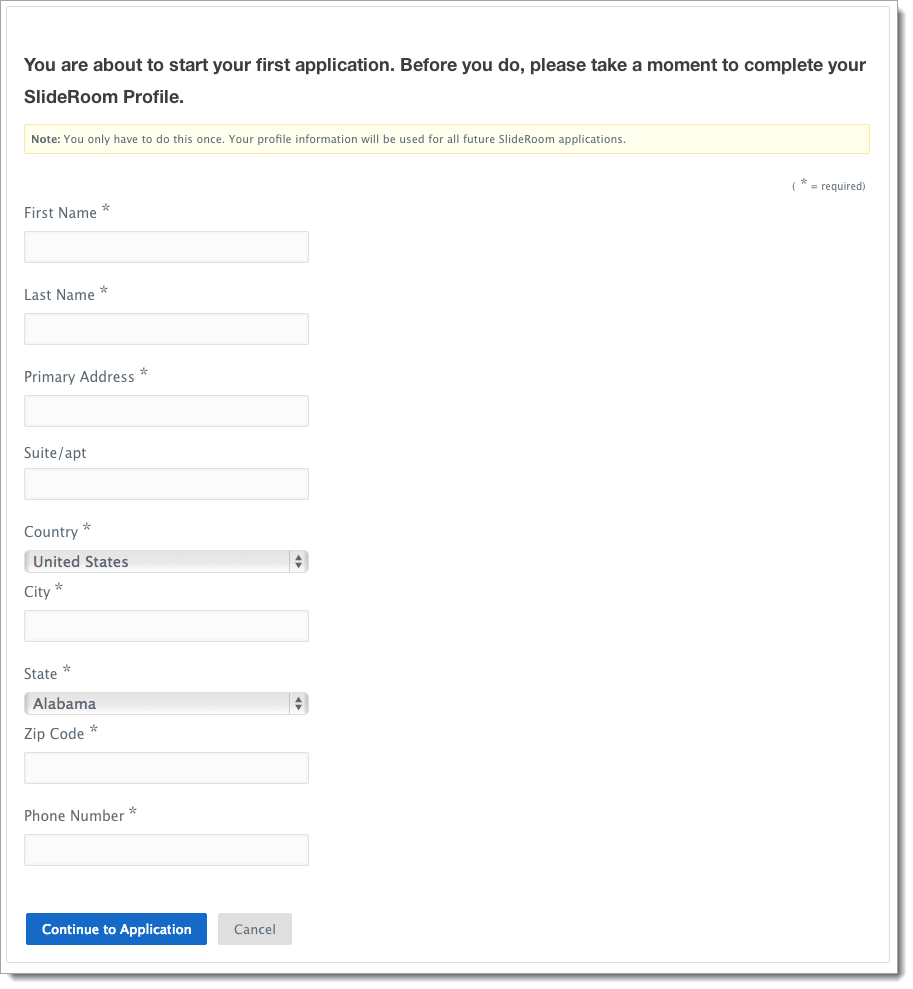 If you need to change any information in your profile later, you can manage your account information by clicking on your name in the menu bar at the top of the page.